KING OF PRUSSIA, PA: Today, DataBank, A KYOCERA Group Company, data activation and process improvement firm, announced the promotion of two leaders, Shane Bryant to Chief Information Officer (CIO) and Jason Engen to Senior Vice President (SVP) of Sales and Marketing, effective immediately.
As CIO, Bryant will be responsible for DataBank's internal IT infrastructure and information security, with all of IT and security functions reporting directly to him. He has been with DataBank for 17 years, beginning as Corporate Systems Admin and IOL Admin. For the past five years, he's worked as SVP of IT, leading the IT Infrastructure, Information Security, and Network Operations teams and shadowing previous CIO and Chief Operations Officer (COO), Chad VanNorman.
With the new transition, VanNorman will be the full-time COO, focusing on operations, technology, clients, and supporting growth initiatives.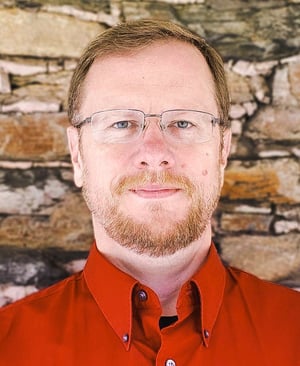 "We have an ever-growing need to be able to pivot in different directions to meet the demands of our clients. To do this, I'll be focusing on evolving the people, technology, and partners we use to secure our technological borders, and transforming the design and interoperability of our systems and infrastructure to make it modular. I have every confidence that the team under me will help me bring this vision to reality," said Bryant.
Matt Charlson, DataBank CEO, shared his thoughts on the transition. "Shane brings a great deal of IT and Security experience to the CIO role. He has been working hard, preparing to take this on, and has earned a well-deserved promotion. Having more bandwidth at the Senior IT leadership table will translate to increased stability and improved focus on our customer solutions."
The data and technology firm has also secured a new leader of sales and marketing.
With over a decade of experience at DataBank, Engen started as an Account Manager and worked to become National Practice Director, Public Sector, where he oversaw all aspects of sales, delivery, and overall satisfaction of government partners. Now as SVP of Sales and Marketing, Engen will be responsible for sales practices, sales operations, and marketing for the entire organization. He will work in the interim until his prior role is backfilled, and then fully transition to the new role.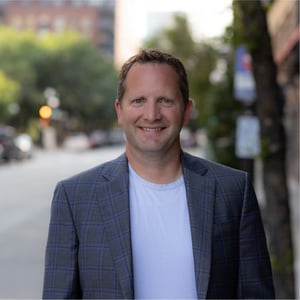 "I am excited to take on the challenge of supporting DataBank's field organization and our partners in the service of making our customers great! Additionally, I am humbled by all the talented teammates I am fortunate enough to work with and confident we will collectively position DataBank for success well into the future," said Engen.
Charlson shared his experience working with Engen. "Jason has a strong passion for our customers. He has worked hard, developing a sales practice that is focused on the business struggles and goals within the Public Sector. I am very excited to see him repeat that success in our other markets as well. I have a great deal of respect for Jason and have felt honored to be working alongside him for the last 13 years."
Shane Bryant lives in Middletown, Pennsylvania with his wife, son, and daughter.
Jason Engen resides in Minneapolis, Minnesota with his wife and two sons.
About DataBank IMX
DataBank, a Kyocera Group Company, is a data activation and process improvement firm partnering with government, healthcare, and private sector clients to create efficiencies, power automation, enable strategic decision making, and ultimately better serve stakeholders.
Learn more at databankimx.com.