Our featured Data[Bank] experts give you insider details on how and why they love helping organizations like you build better processes and experiences for your employees, customers, citizens, and patients. Many of our people come from the industries they now serve, giving them additional insight and empathy into the problems you face. 
Robert is a lifelong learner and naturally curious person who enjoys seeing business solutions come to life through technology. Keep reading to learn more about his career journey and life outside the nine-to-five.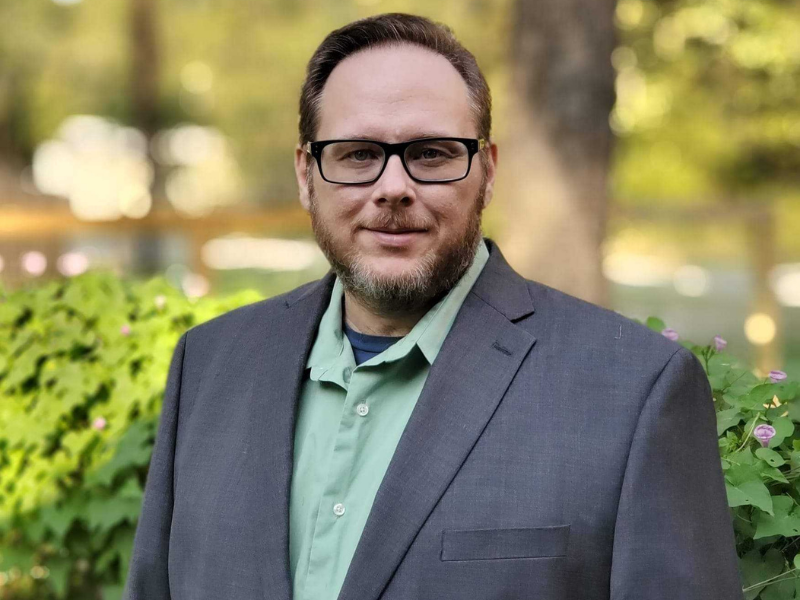 The Expert: Robert Manshack
The Job: Team Lead – Infrastructure and Upgrade Services
The Location: Point Blank, TX (Greater Houston)
The Anniversary: 2016
 Follow Robert on LinkedIn
So, tell us about your career journey.
About 20 years ago someone took a chance on me and gave me my first job in Professional Services. What I lacked in experience, I made up for in determination and commitment to learning the job. He's still a friend today. Since then, I've mainly stayed in the EDMS market holding positions as developer, analyst, and now Team Lead for Infrastructure and Upgrade Services at DataBank.
How would you explain your job to someone who knew nothing about it?
My company helps businesses run more efficiently and do more with their data. My job is to successfully implement software for the customer that supports them in doing so.
What types of organizations do you serve?
I get to work with amazing people. There is no single market that I do not interact with, which means in a single day, I might help a hospital, a university, a state or county government office, or even a Fortune 500 company. Whether they are a clerk or a CEO, I am here to help.
What is your work superpower?
My work superpower is being able to drop in at a moment's notice and orient myself to the project in a way that makes an immediate impact.
How do you help organizations better manage and activate their data?
Data can easily overwhelm our business decisions, either too much or too little. My aim is to provide the tools an organization needs to organize its data in a way that creates actionable business intelligence.
What past role(s) have helped you better serve clients at DataBank?
If you are willing to put in the effort, nothing prepares you for customer service like running a drive-through window at a McDonald's on a Friday night. The constant flow of customers from all demographics, all wanting special orders, all expecting their orders to be perfect; [it] builds character, teaches you humility…and a whole lot about managing attitudes.
What's one thing you wish organizations or departments knew before working with DataBank?
You could put the face of every employee on the company website but it would not have near the impact of even one face-to-face conversation with the people I work with.
Tell us about a time you felt really proud of your work.
One of my biggest work moments was an application, built entirely by myself, that condensed the manual work of a particular auditing process from three months to three minutes. As with most customers, this department was working with severe resource shortages. I haven't worked with that organization in years, but to this day, I will cross paths with someone still working in that department that remembers me and thanks me because they're still using it.
What's your life like outside of work?
When I'm not on the clock I spend my time with my family. I've only got a few more years before my wife and I will be empty nesters so I put in as much time as I can now with the boys. My only hobby is learning. So aside from work and family, I am pursuing a Doctoral degree. In about a year I'll not only be the first Manshack to go to college, but also the first Ph.D.
What's one notable thing about you?
My mother would get mad at me for asking "Why?" so much as a child. It might have even been the first word I spoke. I believe in staying curious. Curiosity is how we have advanced as a society. Imagine if Alexander Graham Bell had decided to build a better ice cream scoop instead of the telephone. And now I know what I'll be thinking about for the next hour.